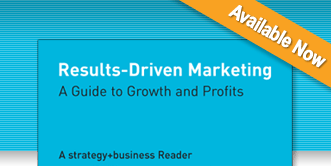 ROI and accountability are the current marketing buzz. A new book
by Johannes Bussmann, Gregor Harter, and Evan Hirsh
argues that by being more scientific, marketers can focus their creative efforts on the activities that will yield the best return on the investment.

There used to be Four Ps of marketing: product, price, place, and promotion. Now,
they claim, there is a fifth discipline
.
Buy the book, "Results-Driven Marketing: A Guide to Growth and Profits,"
here
.