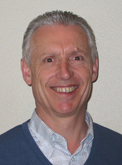 (click to read his entire post) "On-Air with Ryan Seacrest" exists for two primary reasons neither of which has anything to do with what comes out of a radio's speakers or making radio listeners' lives better
. First, Ryan Seacrest is famous -- not for extraordinary talent, not for producing amazing radio content, not for producing stellar Arbitron numbers. Ryan Seacrest is famous for being the host of American Idol. Ryan Seacrest is famous for his boyish good looks. Ryan Seacrest is famous for hanging out with Simon Cowell. Second,
"On-Air with Ryan Seacrest"
is cheap programming -- a money-saving alternative to paying local personalities in 140 markets. So radio station operators blinded by fame and celebrity and driven by the need to reduce expenses are programming this drivel. Yikes!
Radio is in deep doo doo right now. Radio needs to create relevant and original content to survive. Radio needs rebels, mavericks, characters, passionate artists and innovators. Radio needs people to challenge the status quo not perpetuate it. "On-Air with Ryan Seacrest" is the status quo -- a very ordinary and average version of it. Exactly what radio doesn't need right now. -- Bill McMahon

"On-Air with Ryan Seacrest"
is a microcosm of what's wrong with radio right now. The problem has nothing to do with the show being created in Hollywood and syndicated to local radio stations across the country. The trouble is the show's content. It's ordinary, average, and forgettable. Mindless, soulless, lowest common denominator stuff the media, including most cookie cutter morning radio shows, are saturated with -- vacuous interviews with celebrities hyping their latest projects, a steady stream of superficial celebrity news and Hollywood gossip clipped from the pages of People, Us, and The National Enquirer and read breathlessly with much manufactured enthusiasm and amazement by Ryan and his cohorts. This is sad stuff.
Someone had to say it, and I'm happy to send you to Bill's blog to amplify it.
He also has the prescription for everything that ails us
and I could not agree more. Thank you, Bill.


LA Radio rumor: Ryan's so busy with all his commitments that he has instructed his staff that he will never do a second take on anything.
Let's be charitable and say that, if true, this is his attempt at authenticity, not just a desire to "get it done fast over doing it well."